YOK-22 Crossbow
First-ever crossbow in BW. Includes 3 variants; Default, Long-Range, and Explosive Tipped-Arrows. The crossbow uses Custom Projectile and in-game there is a noticeable projectile drop. You first have to load the arrow, then pull back the string. There is a slight issue with the string snapping back after the first shot which will be fixed soon. Once you do that, it's ready to shoot. Hope you enjoy.
Video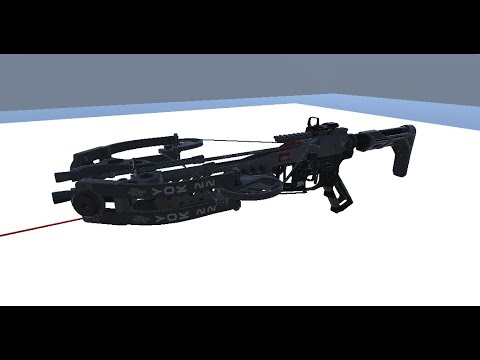 Weapon Stats
Default Variant: Laser sight & Reflex Sight
Long-Range Variant: ACOG scope & Bipod
Explosive-Tipped Variant: Laser sight, Reflex Sight, & Angled Grip
Changelog v1.1
Minor adjustments to the projectile.
How to Install
Make sure you have MelonLoader installed
Make sure you have ModThatIsNotMod installed
Drag and drop .melon file into your UserData/CustomItems folder